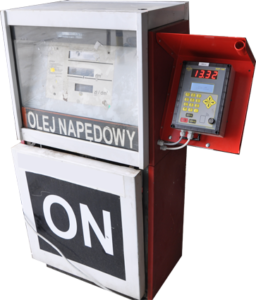 This is an offer to customers who use digital dispensers without a management system, and would like the authorization and control system to become an element of these dispensers.
We can implement the SMDP system into almost every dispenser. Throughout our operations, we have made many modernizations. We have implemented the SMDP system, among others, to the Alfons Haar tanker distribution set as well as Adast, Hectronic, Gilbarco, and Piusi dispensers. For dispensers of the last of the manufacturers we have ready sets of masking and fixing elements for the KDP controllers of the SMDP.
Sample photos from the modernization can be viewed in the Gallery.
If you have questions or are interested in the offer, please Contact us.